Where in the world am I??
A Peggie tip for lost lambs: Please stroll down to access page!



+ + + + + + + + + +

See "Credits" on a laptop computer, please, to access current important credit/issues info.

Seasonal features:
"'Twas the Night before Easter" - an EASTER feature

HOME . . . A Site Map of Peggie's Place! . . . 16 Resource Rooms . . .
Holidays . . . Humor and Inspiration . . . Devotionals . . . Virtual Chocolate Shop
Peggie's on Twitter . . . Peggie's also on Facebook( . . . Peggie's blog, "Fun 'n Faith for the Soul" is no longer available.
Kids/families . . . . . Teens/students . . . . Women . . . . Men . . . . Seniors . . . . Spanish resources . . . . Internationals
My Indescribable, Personal Christ . . . Spiritual Help: The Emergency Room . . . KingdomQuest: Discover the Key to Life
Please note: All music no longer plays automatically. Turn on manually to play.

Need to report a potentially violent person/situation in your school?
Report it anonymously to Report-it.com

Tod Steward - children's writer of delightful books for children and families!

Tutor Hunt - Private and Personal Tutors for Home Tuition
First Tutors - private tutors/UK

Back to School - The Internet TOURBUS

"What Does 'Military School' Mean?" - Military Schools Info & Directory

Quiz Hub - entertaining and educational brain teasers

Search engines for teens and kids:
DMOZ for Kids and Teens ... Ask Jeeves for Kids

Cyber-Sleuth Kids--An Online Search Engine/Directory for K-12 Kids - "Student Homework Helper"

Featured educational sites:

Games for Kids - Learning games for kids/preschool-elementary

Online Dictionaries (Surfing the Net with Kids) . . . Knowledge House - learning resources, homeschool info
The Magic School Bus . . . ThinkQuest: Library . . . Reference Desk

The Free Dictionary
"English, Medical, Legal, Financial and Computer Dictionaries,
Thesaurus, Acronyms, Encyclopedia, Literature Reference Library and a Search Engine all in one!"

10 Commandments
Free 10 Commandments Magnets and Posters to be used by churches and schools.

Ten Commandments Teacher resources with games, crafts, and teaching activities.
Also free Ten Commandments Magnets and Posters as rewards for learning.
The High School Hub is a noncommercial learning portal to free online educational resources for high school students.
It features subject guides for English, foreign languages, mathematics, science, and social studies.

Special featured sites

Education Corner

"Tips to Managing a Busy Schedule for Teachers - by Niclas Marie

@School--a UK-based educational (award-winning) site
(Early Years, Primary, Special Needs)



ALSC Home Page - Cool Sites for Kids

CobbleKids--preschool

Criminal Justice for Kids!

DiscoverySchool.com . . . Smithsonian Institution (a Surf the Net for Kids links)

Web Education:
Creating a Web Page (Surfing the Net with KIDS!) . . . Online Research and Web Site Evaluation--great tutorial info

Online News for Kids--from Surfing the Net with Kids


Partners in Prayer for Schools

Remembering 911 for Kids--Surfing the Net with Kids



See You at the Poleª

SADD Online . . . Students against Drunk Driving and Students against Destructive Decisions



Surfing the Net with Kids: world maps

KidsClick! Web Search
MartindaleCenter--reference desk

_______________

Science Fair Project Ideas
Science Fair Project Ideas
Surfing the Net with Kids - Science Fair ideas
Science Fair Projects with Complete Instructions
Science Fair Projects - step-by-step guide to experiments
Super Science Fair Projects
Free Science Fair Projects/Science Fair Experiments and Ideas

________________

Homework Help!

Online Encyclopedias--list provided by Surfing the Net with Kids

Homework Spot ... Kids on the Web--Homework ... Info Please Homework Center
Information Please Kids' Almanac: On-Line Dictionary, Encyclopedia, and Homework Help

NOTE: See School Features at Peggie's Place for more homework help!

* * * * * * *

FunBrain.com . . . Internet for Kids . . . KidPort.com . . . Kids Educational Links

PBS Kids . . . Rexanne's Kids Links--great resource links for learning & fun
Seussville University . . . Thinking Fountain! . . . TIME for Kids


Textbook Revolution

You're too OLD to learn? NEVER!
Visit Learn2.com--the ability utility!



Let's go to school--and lots of other cool learning places too!

School/Educators' Sites
Basic Learning Sites--for teachers, parents and kids of all ages!
ERB - Lighting Pathways to Student Learning - Provides student learning assessment
The California Teacher--great resources for parents and teachers



"Grounded in the Word: A Guide to Mastering Standardized Test Vocabulary and Biblical Comprehension"
(Comptex Associates, Inc., Publishers), by Dr. Eugene Williams, Sr., and his son, Eugene Williams, Jr.
(A Christian-based learning tool!)




Highlighted articles by my friend, Dr. Billie Davis:
"Where Should Your Child Go to School?"
"How Do We Get from Fun to Fundamentals?"

School Days...School Days . . .

. . . Teachers: Find Great Links Here!
Media Center Internet Index - useful research info

Teacher World - Certification and advanced degree info for beginning teachers, experienced teachers & administrators

Featured


Christianity Online School/Jobs Channel

DailyApples.com--a daily morale boost for teachers!

Free-Ed.Net--free education on the Internet!

Learning Abilities Books--Pre-K to 5th Grade Educational Resources

LostTechnology.com--education technology news TeacherHelp.org - Resources for Christian Teachers

<Sites for Teachers . . . Teacher's Closet--Resources for Teaching


Teachers Domain . . . Teachers for Christ . . . The Best on the Web for Teachers

The Gateway to Educational Materials on the Web - search engine

Educators' Reference

Chronicle of Higher Education . . . Discovery Channel Online . . . EdHelper.com--excellent teacher-planning site

Education 4 Kids . . . EXN: The Exploration Network - Exploratorium - 4*

Gateway to Educational Materials--great search engine for curriculum
Global SchoolNet Foundation Page . . . I Love That Teaching Idea . . . K-12+ Servers

KinderStart--directory of parents' info & learning games for young children

Learning Planet.com--games & activities for preschool through grade 6

Love and Logic

Ms. T's Tiny Town--excellent teacher resources . . . MySchoolOnline.com

Princeton Review

The Best on the Web for Teachers . . . Songs4Teachers
Teach-nology - "The Web Portal for Educators!" . . . TestPrep.com--free SAT test prep & more!
Chemistry/Biology
Featuring: The Periodic Chart
Recommended by chemistry students: Chemistry information and resources - be sure to click on tab to access this page!
Recommended by a sharp gal in a Colorado Girl Scout Troup: "Chemistry behind Cleaning"
Chemistry Resources for Students and Teachers
Access Excellence . . . ACSWeb

Attention, chemists: These links are thrown in for good measure!
Patent Analytics and Patent Searching . . . Free chemical searching of the world's major patent collections

WebElements.com--great chemistry site!

ChemWeb - chemistry for students . . . "It's Time to Tackle the Periodic Table" - Online Classes

WWW Virtual Library: Chemistry
English, Spelling, Geo and History!
American Memory from the Library of Congress
SAT Vocabulary
by Barbara J. Feldman, "Surfing the Net with Kids"
HyperHistory Online
Encyclopedia of World History . . . Heroes of History . . . HistoryWired--National Museum of American History tour
ThinkQuest.org
Surfing the Net with Kids: Geography . . . The World According to Net-Mom--good geography info!

Wallbuilders: American Historical Documents & More . . . American Memory from the Library of Congress . . . American Treasures Exhibition Online
Geographia . . . National Geographic . . . National Geographic KIDS
The History Channel® . . . The Vietnam Wall . . . Words & Deeds in American History

World History : HyperHistory . . . World Online! (Nat'l Geographic for Kids) . . . www.civilwar.com
Math and Science!
See "Let's Blast Off into Space" at Peggie's Place for astronomy/space links!

Surfing the Net with Kids: Galileo--for kids AND adults . . . Yuckiest Site on the Internet--fun science for kids!

Featured sites


Math! . . . Math Facts NOW! . . . Mega Math!

Basket Math Interactive Learning

Grey's Anatomy of the Human Body

Ask Dr. Math - The Math Forum . . . Dinorama--from National Geographic

Eric's Treasure Troves of Science . . . Education for Kids! . . . Kratts' Creatures

Name That Candy Bar
Fun page from the Science Museum of Minnesota . . . Phil Plait's Bad Astronomy
Questacon--Hands On Science for Kids/Grownups & Teachers . . . Quest: NASA K-12 Internet Initiative

Scientific American . . . Space Team Online . . . St. Louis Science Center . . . The Museum of Science and Industry, Chicago



NOTE: See Space for additional links to space/science information.


Christianity/Science!
Featuring: Evolution: Fact, Theory or Myth
Answers in Creation . . . . Old Earth Ministries - Creation science
Reasons to Believe - Dr. Hugh Ross . . . God and Science

A Christian View: A Created Solar System

A Defense of Creationism--with extensive creationism links . . . Answers in Genesis . . . Center for Scientific Creation

Christian Answers Network Home Page . . . Creation Compass . . . Creation Evidence Museum



Creation or Evolution - Which?

Evidence for God from Science
Faith Facts

God and Science . . . Lambert Dolphin's Resource Files--5*

. . . Sermons from Science

The American Scientific Affiliation--Christianity/science organization . . . The Physics of Creation . . . The Revolution against Evolution


Library and Reference (including magazines)

Featured
IPL A+ Writing and Research for Teens . . . . . Better Writing

American Heritage Dictionary--Bartleby . . . Britannica Online--Encyclopaedia now online & free!

Atlapedia Online . . . Amazon.com Books - Earth's Largest Bookstore! . . . Bartleby

Bartlett's Familiar Quotations . . . CGRER NetSurfing: Maps and References 5* site!

dictionary.com . . . Encyclopedia.com from Electric Library

Guiness Book of Records

Library Spot . . . MartindaleCenter--reference desk . . . Merriam-Webster!

LITTLE EXPLORERS by Enchanted Learning Software--for young children!

The Virtual Reference Desk - Christopher C. Brown

OneLook Dictionaries . . . Project Gutenberg

Reader's Digest . . . RefDesk
Robert's Rules of Order . . . Roget's II - The New Thesaurus Strunk's Element of Style

The Info Service . . . The Internet Public Library--reference (grade school thru high school)

The World Factbook . . . Xrefer - reference search engine



Media Madness! . . . Check out media, mummies or monkeys! . . . Museums and Zoos!

Our Nation's Capitol

Surfing the Net: The Presidency for Kids!

SPOTTY'S White House Tour! . . . March 'n Tour--A Virtual Visit to Washington, D. C.

Surfing the Net with Kids - Washington, DC . . . Welcome to the White House . . . White House for Kids . . . SPOTTY'S White House Tour!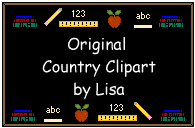 *Photobucket - dancing pencil photos--this image was uploaded years ago from an unknown source, possibly from one of the images on this page. If you are or know the source, please let me know and I will delete it if you wish. Sorry for any oversight.

"We Are the People of the Lord" - and we PRAY in school!
With thanks to Songs of Praise for the song playing on this page!
Peggie's blog, "Fun 'n Faith for the Soul" is no longer available.
F O O T E R
See Search Engine Submission - AddMe
Important note on Bible versions: (and for further info including any copyright info), I recommend you search the exact Bible version on the Internet.) The public domain version of King James Version is primarily used in this Web site; other versions and in-depth information about each may be found at Wikipedia: Bible versions and translations for further information. You may contact me at pbohanon@peggiesplace.com and I will be glad to help you further. Sorry this info is not on the hundreds of references on this site but this info should be very helpful. If there is a problem, please contact me: pbohanon@peggiesplace.com. Sorry for any and all errors. You are welcome to copy/print the poem - Please use "copied with permission" at the end of the poem.)
Note: As of 11/30/15, sites will no longer be checked for dead links. Please contact owner at peggiesplace.com due to tremendous amount of links.

Peggie's Place is a personal ministry website
and has been a member ministry of Gospel.com, a community of online ministries. In limbo at present.

Also, my mobile phone is private and should not be considered a part of my public web site.

See "Credits" on a laptop computer, please, to access current important credit info.

See Credits at Peggie's Place for further information. . . . See Privacy Statement at Peggie's Place! . . .
Peggie's Personal Statement of Faith . . . The Peggie's Place Story & a Mission Statement

Celebrating God's goodness . . . . . . 16 million and more!
Note: Counter keeps a running total of "hits" (which include images and people "hitting" any page or pages),
erroneously identified by me as "page views" for the entire site.
--It jogs around the world and around the clock--to find YOU!
This Christian home has been visited a zillion times since December 26, 1995!
Well, not quite, but there HAS been a houseful--and STILL room for one more--YOU!
The Christian Counter scans the entire site--and there's plenty of chocolate for everyone--so enjoy!
AddThis.com . . . Search Engine Submission - AddMe
Thanks, AddMe, for promoting Peggie's Place, including my new TWITTER page!

Most of the music playing at Peggie's Place originates from Songs of Praise.
Additional (previously named) original source for some midis: Gilberto Barreto.
Visit this great Web site to hear beautiful tunes by many talented artists. CDs are available.

5*-places to visit at Peggie's Place: Tickles 'n Truth . . . The Devotional Buffet
All the rooms at Peggie's Place!

All Scriptures on this website, including all applications, etc., are from the King James Version of The Holy Bible, public domain, unless otherwise noted.
I regret any and all errors. Please notify me so I may correct it. - pbohanon@peggiesplace.com
+ + + + +
Please note that while I strongly adhere to major tenets of the evangelical Christian faith, I may not personally agree with every specific doctrinal belief set forth in other Christian pages.
Life issues include hosting a few private home parties perhaps 30 years ago with "gifts" given me for having a party or many purchases from guests, etc., no dates or total amount available including tax if any. I regret all omissions/infraction of law. Any official may contact me and I will take care of all issues as best I can giving to charity if that is permissible instead of tax or penalty. I regret all omissions and errors on this or any other page on this site.
A safety tip: Internet links and material may include other links and/or material which do not reflect my views or yours, Christian or otherwise. Please choose wisely and use with discretion! And if you find an ugly spider hiding in a dark corner, you may smash it with a broom--I hate offensive stuff too!
Graphics: If your credit does not appear on any individual page, I regret the oversight; please see Credits at Peggie's Place for info,
or email me: pbohanon@peggiesplace.com so I may properly give credit or delete the graphic, as desired.
--Many quote credits in this series: Mikey's Funnies and/or Walking with Jesus Ministries, unless otherwise sourced or not given.
--I have used the symbol - ;-) - in emails, on any social media page, possibly my website and blog, etc; if this is incorrect, sorry for the oversight. Please notify me at pbohanon@peggiesplace.com and I will desist from using it if necessary. Sorry for the oversight and any errors.
Peggie is on Twitter and currently unable to add a profile photo to the most current twitter page - Peggie's "Twitter" account - it appears as a "eggshell" and is not spam. As soon as I can get it working, there will be a photo. The current page is not spam, I assure you. My web site is found at Peggie's Place!.
Should you have source information (original or other) for any other site as well - quote, other photo, duplicate profiles, graphic or article and/or not properly used, or duplicated photos or profiles not permissible, https://twitter.com/Pegleg1940 or other sites, credited, resized, improperly, unpermissioned or inadvertently used as a profile photo, undesirable, etc., "unknown," or from which I should obtain permission, or should linking be inappropriate/non-permissible/inaccurate, or a misunderstanding/error of any and all issues including Tickles 'n Truth articles and graphics, please notify me so I may appropriately resolve the issue.
Please be sure you always are seeing the most recent links to my page by accessing my current Web site, peggiesplace.com. Please notify me if any such errors you find so I may correct them in any of my files, or photos that should be or not have been deleted. I regret any such/similar errors.
Content of many pages have changed since their original creation and use, whether on Facebook, Twitter, Wordpress, etc.
I trust each section of this web site and applications have separate profile photos for each and regret any duplication between various applications/sections. I want to diversify as much as possible. Note: As of 11/30/15, dead links will not be deleted due to large amount. Contact me for details on a specific link. Sorry.
Official and professional wedding photography of Maureen and Jason Bohanon shown on this site was taken by Meg White Photography, Springfield, MO.
Disclaimer: I am not a psychologist or certified counselor or doctor. This personal site is merely a place for spiritual encouragement and help in the practical living of Christian life.
This footer and reference to violations and/or wrongdoing or errors applies to the entire site considered a part of Peggie's Place and its entities - every page of this site and back-up drive, past, present and future, should a page or two have been missed in including this footer at the end of said page.
I am not perfect, have you guessed!! I am a senior having fun and frustration, attempting to tentatively fit into a very, very technical world. Please forgive any and all "infractions," intrusions, inaccuracies of the law; anything I have missed or forgotten, any technical difficulty, any omission of a home or fashion "party," including about 30-years-ago home parties (w/free mdse "gifts" for certain requirements) of which I have no dates, amounts/ and no tax if not requested by party manager), etc., and if so, write pbohanon@peggiesplace.com to let me know and inform me how to correct it properly in accordance with the law. I regret and am sorry for any and all errors on the web and otherwise as mentioned or omitted above, including any home/household "infractions" and verbal wrongs. As well, if I owe any amounts of money for services or items, I am sorry; please bill me at the same address. This includes my personal mobile phone as well as laptop computer.
Most, if all not, devotionals on this site have been written by Peggie unless otherwise specified.
ete any reference on a business card or online, etc. for this phrase. It is not original with me and I regret the error.)
"Facebook" is a popular site on the Internet and also at Peggie's Place. I regret using the term and initials in various places but it is for id purposes only.
The phrase "where strangers are friends who have never met" on this site, and name/ministry cards, etc., was not original (See Brainy Quote and del See copyrights on all articles. If missing, please let me know: pbohanon@peggiesplace.com
I willl correct or delete with your permission.
I regret any and all omissions and errors throughout my entire site and its entities and wish to correct it as necessary. Please contact me. Also, some items on my mobile phone/computer/back-up drie are private and should not be considered a part of my public web site.
Peggie's Place owns no personal trademarked or registered sites requiring symbols of ownership. Neither is indicated trademark symbol for any product.Please disregard any and all errors.
This Peggie's Place footer applies to entire site and ministry of Peggie, and includes all social media, photos and images, included, resized, or omitted in error, inclusions, omissions or inaccuracies, the Fun 'n Faith blog, an extension of the Peggie's Place ministry as well as previously titled "Fun 'n Faith Friday" and "Fun 'n Faith newsletter and any mobile application." Sorry, but email subscriptions have been canceled.
Should a footer be incorrectly worded, please refer to this one for accuracy. My apologies for anything excluded that should have been included on this page. Please review Credits at Peggie's Place for anything that may have been inadvertently omitted from this page. My apologies for all errors.
I do not know the origin of floralbar appearing throughout this site. Should you know please advise me at pbohanon@peggiesplace.com so I may seek permission or give proper credit or whatever. Thanks. Peggie.
"" As of June 1, 2015, my visiting readers are asked to have no deletions or additions submitted to any page. - due to circumstances, limited if any deletions or additions. Thanks! Peggie's Place regrets any an all omissions or duplications within any Peggie's Place page or program.
Report problems to pbohanon@peggiesplace.com.

Copyright 1996-2016 by Peggie C. Bohanon, Springfield, MO. - pbohanon@peggiesplace.com. - All rights reserved.