Where in the world am I??
A Peggie tip for lost lambs: Please stroll down to access page!


See "Credits" on a laptop computer, please, to access current important credit/issues info.

+ + + + + + +

Seasonal features:


"'Twas the Night before Easter" - an EASTER feature

+ + + + + + +

Digital music control (no longer automatic) . . . . . . Please toggle off/on as desired.

HOME . . . A Site Map of Peggie's Place! . . .
16 Resource Rooms . . . Holidays . . . Humor and Inspiration . . . Devotionals . . . Virtual Chocolate Shop
Peggie's on Twitter . . . Peggie's on Facebook . . . Peggie's blog, "Fun 'n Faith for the Soul" is no longer available.
Kids/families . . . . . Teens/students . . . . Women . . . . Men . . . . Seniors . . . . Spanish resources . . . . Internationals
My Indescribable, Personal Christ . . . Spiritual Help: The Emergency Room . . . KingdomQuest: Discover the Key to Life


Credit for digital music: "Come Fill My Heart" by Elton Smith, Larry Holder and Steve Israel/Songs of Praise)

Welcome to Tickles 'n Truth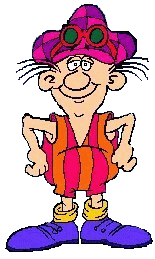 A Fun, Faith 'n Funny Bone Feature
A Daily Dose of Rib-Splitting Fun and Body-building Faith at Peggie's Place!
"This is the day which the Lord hath made;
we will rejoice and be glad... (Psalm 118:24)."
Have you got a funny bone or two? Can fun connect with faith? You'd better believe it...."Funny Bone Faith" sees humor--AND faith--in the tough times and with God's help, smiles through tears as it triumphs in a Lord who brings joy and laughter to our lives--daily! Enjoy the fun and inspiration--and strengthen YOUR "Funny Bone Faith" right here--today!

Please note: Humor pieces are meant to be funny - no offense is meant with regard to age, sex, race, religion, occupation or any other topic. It is simply a way of laughing at ourselves; please do not take the humor personal or offensive.
Thanks for the cybersalt award, Pastor Tim . . .

. . . Visit Pastor Tim's great CleanLaugh site!

Today's Tickles--for New Year's Eve and New Year's Day!
"A merry heart doeth good like a medicine... (Proverbs 17:22)."
"A Chocolate Christmas!"
Dedicated to all the chocolate we ate during this holiday season! Yum!!
'Twas the night before Christmas and all round my hips
Were Fannie May candies that sneaked past my lips.
Fudge brownies were stored in the freezer with care
In hopes that my thighs would forget they were there.

While Mama in her girdle and I in chinstraps
Had just settled down to sugar-borne naps.
When out in the pantry there arose such a clatter
I sprang from my bed to see what was the matter.

Away to the kitchen I flew like a flash,
Tore open the icebox then threw up the sash.
The marshmallow look of the new-fallen snow
Sent thoughts of a binge to my body below.

When what to my wandering eyes should appear:

A marzipan Santa with eight chocolate reindeer!
That huge chunk of candy so luscious and slick
I knew in a second that I'd wind up sick.

The sweet-coated Santa, those sugared reindeer
I closed my eyes tightly but still I could hear;
On Pritzker, on Stillman, on weak one, on TOPS
A Weight Watcher dropout from sugar detox.

From the top of the scales to the top of the hall
Now dash away pounds now dash away all.
Dressed up in Lane Bryant from my head to nightdress
My clothes were all bulging from too much excess.

My droll little mouth and my round little belly,
They shook when I laughed like a bowl full of jelly.
I spoke not a word but went straight to my work
Ate all of the candy then turned with a jerk.

And laying a finger beside my heartburn
Gave a quick nod toward the bedroom I turned.
I eased into bed, to the heavens I cry--
If temptation's removed I'll get thin by and by.

And I mumbled again as I turned for the night
In the morning I'll starve... 'til I take that first bite!

--Author unknown.
--Selected from Pastor Tim's CleanLaugh List.




"A New You in 2002!" By Pam Perry - used with permission.
"See, I am doing a new thing!" Isaiah 43:19a

Stop. No more madness. Life has got to more than the mantra, "too much to do, so little time." Quit collecting emails, magazines and books promising to read them later. All those phone messages - you can never seem get a handle on. Good intentions that turned into bad guilt for lack of follow up.

I received a prophetic word for the New Year, "The old will give way and the new things I will do. Your best days are coming; I've arranged them for you."

Amen. Enough is enough of this craziness. Running around like a Tasmanian monster cartoon. Just busy but not really taking care of business. (How could you forget your Godchild's birthday?) Too busy! Time for a new you in 2002? Me too.

It's not so much that I do bad stuff. I just don't complete the good stuff I start. After really examining myself, I see what is needed to get me to this place of promise. There's a spiritual side and a practical side. In order to get where I need to be, I got to do both - consistently.

The secret is in what we do daily. Having good habits and eliminating bad habits is the key. Discipline creates habits and habits determine our life. As writer Samuel Smiles put it: Sow a thought, and you reap an act; Sow an act, and you reap a habit; Sow a habit, and you reap a character; Sow a character; and you reap a destiny.

This year I promise to do these seven things religiously. Meaning faithfully, loyally and unfailing. That's why some traditions in our churches are "religious." Trying to get people create habits that will change their life. But not by (our) might, nor by (our) power, but by my Spirit, says the Lord in Zechariah 4:6. Without the Holy Spirit as the teacher, leader and guide, no change can come.

1. First in order of priority is to Seek God every morning. Proverbs 8:17says those who seek God early will find Him. No matter what is going, I' m going to stay committed to morning-time prayer. By seeking first the Kingdom of God and His righteous according to Matthew 6:33, all the things I need to do that day will get done - without the stress.

2. Be led His Spirit. ".because those who are led by the Spirit of God are the sons of God." Just as a mother wants her children to be obedient, God as our Father, wants us to be obedient. When we obey God, we are eligible to all the good He has in store for us. Being a child of God is privilege and a responsibility.

3. Know that the end of thing is better than the beginning (Ecclesiastes 7:8). Finishing what I start is probably the biggest challenge for a creative mind like myself. Always wanting to be "inspired." Too excited to stay with anything until the end. If I am conformed to the likeness of Jesus, I've got to buckle down and set my face like a flint and see things through completion. WWJD? Follow up and follow through. The fruit of the Spirit, self-control, should be enough inspiration to keep me on task and complete projects - on time.

4. Renew my mind daily with the Word of God. It's not a natural thing to think positive all the time. Thank the Lord we have His Word to boost us along and transform our thinking. "Do not conform any longer to the pattern of this world, but be transformed by the renewing of your mind" (Romans 12:2). God tells us to think on His Word and meditate on it day and night and we'll have good success. When I talk like God talks, it's hard to complain and worry.

5. Be passionate and sincere in love. God calls to a higher standard: to imitate Christ's humility, to walk in love. "Do nothing out of selfish ambition or vain conceit; but in humility consider others better than yourselves" (Philippians 2:3). This life is not about us - but others. Relationships are vital and how you treat people determines your success in life. Jesus said whoever wants to be great must be a servant (Matthew 20:26). Knowing how to be kind, considerate and forgiving to others is a daily habit to cultivate for life - to have a good life filled with joy.

6. Stop trying to do everything by yourself! Iron sharpens Iron, so one man sharpens another (Proverbs 27:17). Ask for help from friends, family or co-workers when you see you can't carry the load by yourself. So many times we burnout from stuff because we didn't know how to reach out to people. Regularly schedule time with old and new friends who inspire, encourage and motivate you. If we spend time with people we don't like because we have to - why can't you make time to spend time with those who you really like and are a blessing to you when you meet. Friends refine you and make you better. They are the gems we don't want to lose.

7. Give yourself a break. God wants us to enter His rest (Hebrews 4:8-11). I am going to make an effort to slow down and learn to say "no." What may be a good thing to do, may not always be a God-thing to do. Did He ordain it or am I in the "work of flesh" again? When stress levels rise, I stop, take a mini-retreat and get centered. Take time to renew your spirit, soul and body.

The secret to success for the whole year is in this first step. When I seek Him about the gift of time He has given me and how He wants me to spend it, my life flows in a divine plan set out for me - instead of one I make for myself. I won't have to go to Him begging Him to make a miracle out of my mistakes when I follow these simple habits. Sticking with them is what is going to take the work, but with God all things are possible.

--by Pam Perry. Used with permission.

Inspiration, News, Devotionals, Humor & More to Start Your Day!
My Pastor's Message of the Day--Updated each weekday!


Introducing Pastor David Watson, Central Assembly, Springfield, Missouri
Feel like pokin' around Peggie's Place?
START HERE or skip straight to the ROOMS!.
Have fun--and should you get lost, scroll to the end of a page for a directory.

The Devotional Buffet--for over 500 archived devos at Peggie's Place!

+ + + + + + +

For more humor, visit The Fun Room at Peggie's Place!
For more inspiration, visit The Prayer 'n Praise Room at Peggie's Place!


For more daily humor:
Reverend Fun--A fun Christian cartoon of the day!
Pastor Tim's Clean Laugh List--a daily email humor list



Thanks for coming! God bless--and see you tomorrow!

Remember, there's nothing that can happen today
that you and your Lord together cannot handle!

Please e-mail me to say hi.

All Scriptures are taken from the King James Version of the Holy Bible.

Humor and inspiration in Tickles 'n Truth are extracted from items that circulate around the Web. Many authors are unknown; I do not claim copyright privileges on the articles used. Should you know the author of a certain piece, please notify me that I may give proper credit.

Peggie's blog, "Fun 'n Faith for the Soul" is no longer available.
F O O T E R
See Search Engine Submission - AddMe
Important note on Bible versions: (and for further info including any copyright info), I recommend you search the exact Bible version on the Internet.) The public domain version of King James Version is primarily used in this Web site; other versions and in-depth information about each may be found at Wikipedia: Bible versions and translations for further information. You may contact me at pbohanon@peggiesplace.com and I will be glad to help you further. Sorry this info is not on the hundreds of references on this site but this info should be very helpful. If there is a problem, please contact me: pbohanon@peggiesplace.com. Sorry for any and all errors. You are welcome to copy/print the poem - Please use "copied with permission" at the end of the poem.)
Note: As of 11/30/15, sites will no longer be checked for dead links. Please contact owner at peggiesplace.com due to tremendous amount of links.

Peggie's Place is a personal ministry website
and has been a member ministry of Gospel.com, a community of online ministries. In limbo at present.

Also, my mobile phone is private and should not be considered a part of my public web site.

See "Credits" on a laptop computer, please, to access current important credit info.

See Credits at Peggie's Place for further information. . . . See Privacy Statement at Peggie's Place! . . .
Peggie's Personal Statement of Faith . . . The Peggie's Place Story & a Mission Statement

Celebrating God's goodness . . . . . . 16 million and more!
Note: Counter keeps a running total of "hits" (which include images and people "hitting" any page or pages),
erroneously identified by me as "page views" for the entire site.
--It jogs around the world and around the clock--to find YOU!
This Christian home has been visited a zillion times since December 26, 1995!
Well, not quite, but there HAS been a houseful--and STILL room for one more--YOU!
The Christian Counter scans the entire site--and there's plenty of chocolate for everyone--so enjoy!
AddThis.com . . . Search Engine Submission - AddMe
Thanks, AddMe, for promoting Peggie's Place, including my new TWITTER page!

Most of the music playing at Peggie's Place originates from Songs of Praise.
Additional (previously named) original source for some midis: Gilberto Barreto.
Visit this great Web site to hear beautiful tunes by many talented artists. CDs are available.

5*-places to visit at Peggie's Place: Tickles 'n Truth . . . The Devotional Buffet
All the rooms at Peggie's Place!

All Scriptures on this website, including all applications, etc., are from the King James Version of The Holy Bible, public domain, unless otherwise noted.
I regret any and all errors. Please notify me so I may correct it. - pbohanon@peggiesplace.com
+ + + + +
Please note that while I strongly adhere to major tenets of the evangelical Christian faith, I may not personally agree with every specific doctrinal belief set forth in other Christian pages.
Life issues include hosting a few private home parties perhaps 30 years ago with "gifts" given me for having a party or many purchases from guests, etc., no dates or total amount available including tax if any. I regret all omissions/infraction of law. Any official may contact me and I will take care of all issues as best I can giving to charity if that is permissible instead of tax or penalty. I regret all omissions and errors on this or any other page on this site.
A safety tip: Internet links and material may include other links and/or material which do not reflect my views or yours, Christian or otherwise. Please choose wisely and use with discretion! And if you find an ugly spider hiding in a dark corner, you may smash it with a broom--I hate offensive stuff too!
Graphics: If your credit does not appear on any individual page, I regret the oversight; please see Credits at Peggie's Place for info,
or email me: pbohanon@peggiesplace.com so I may properly give credit or delete the graphic, as desired.
--Many quote credits in this series: Mikey's Funnies and/or Walking with Jesus Ministries, unless otherwise sourced or not given.
--I have used the symbol - ;-) - in emails, on any social media page, possibly my website and blog, etc; if this is incorrect, sorry for the oversight. Please notify me at pbohanon@peggiesplace.com and I will desist from using it if necessary. Sorry for the oversight and any errors.
Peggie is on Twitter and currently unable to add a profile photo to the most current twitter page - Peggie's "Twitter" account - it appears as a "eggshell" and is not spam. As soon as I can get it working, there will be a photo. The current page is not spam, I assure you. My web site is found at Peggie's Place!.
Should you have source information (original or other) for any other site as well - quote, other photo, duplicate profiles, graphic or article and/or not properly used, or duplicated photos or profiles not permissible, https://twitter.com/Pegleg1940 or other sites, credited, resized, improperly, unpermissioned or inadvertently used as a profile photo, undesirable, etc., "unknown," or from which I should obtain permission, or should linking be inappropriate/non-permissible/inaccurate, or a misunderstanding/error of any and all issues including Tickles 'n Truth articles and graphics, please notify me so I may appropriately resolve the issue.
Please be sure you always are seeing the most recent links to my page by accessing my current Web site, peggiesplace.com. Please notify me if any such errors you find so I may correct them in any of my files, or photos that should be or not have been deleted. I regret any such/similar errors.
Content of many pages have changed since their original creation and use, whether on Facebook, Twitter, Wordpress, etc.
I trust each section of this web site and applications have separate profile photos for each and regret any duplication between various applications/sections. I want to diversify as much as possible. Note: As of 11/30/15, dead links will not be deleted due to large amount. Contact me for details on a specific link. Sorry.
Official and professional wedding photography of Maureen and Jason Bohanon shown on this site was taken by Meg White Photography, Springfield, MO.
Disclaimer: I am not a psychologist or certified counselor or doctor. This personal site is merely a place for spiritual encouragement and help in the practical living of Christian life.
This footer and reference to violations and/or wrongdoing or errors applies to the entire site considered a part of Peggie's Place and its entities - every page of this site and back-up drive, past, present and future, should a page or two have been missed in including this footer at the end of said page.
I am not perfect, have you guessed!! I am a senior having fun and frustration, attempting to tentatively fit into a very, very technical world. Please forgive any and all "infractions," intrusions, inaccuracies of the law; anything I have missed or forgotten, any technical difficulty, any omission of a home or fashion "party," including about 30-years-ago home parties (w/free mdse "gifts" for certain requirements) of which I have no dates, amounts/ and no tax if not requested by party manager), etc., and if so, write pbohanon@peggiesplace.com to let me know and inform me how to correct it properly in accordance with the law. I regret and am sorry for any and all errors on the web and otherwise as mentioned or omitted above, including any home/household "infractions" and verbal wrongs. As well, if I owe any amounts of money for services or items, I am sorry; please bill me at the same address. This includes my personal mobile phone as well as laptop computer.
Most, if all not, devotionals on this site have been written by Peggie unless otherwise specified.
ete any reference on a business card or online, etc. for this phrase. It is not original with me and I regret the error.)
"Facebook" is a popular site on the Internet and also at Peggie's Place. I regret using the term and initials in various places but it is for id purposes only.
The phrase "where strangers are friends who have never met" on this site, and name/ministry cards, etc., was not original (See Brainy Quote and del See copyrights on all articles. If missing, please let me know: pbohanon@peggiesplace.com
I willl correct or delete with your permission.
I regret any and all omissions and errors throughout my entire site and its entities and wish to correct it as necessary. Please contact me. Also, some items on my mobile phone/computer/back-up drie are private and should not be considered a part of my public web site.
Peggie's Place owns no personal trademarked or registered sites requiring symbols of ownership. Neither is indicated trademark symbol for any product.Please disregard any and all errors.
This Peggie's Place footer applies to entire site and ministry of Peggie, and includes all social media, photos and images, included, resized, or omitted in error, inclusions, omissions or inaccuracies, the Fun 'n Faith blog, an extension of the Peggie's Place ministry as well as previously titled "Fun 'n Faith Friday" and "Fun 'n Faith newsletter and any mobile application." Sorry, but email subscriptions have been canceled.
Should a footer be incorrectly worded, please refer to this one for accuracy. My apologies for anything excluded that should have been included on this page. Please review Credits at Peggie's Place for anything that may have been inadvertently omitted from this page. My apologies for all errors.
I do not know the origin of floralbar appearing throughout this site. Should you know please advise me at pbohanon@peggiesplace.com so I may seek permission or give proper credit or whatever. Thanks. Peggie.
"" As of June 1, 2015, my visiting readers are asked to have no deletions or additions submitted to any page. - due to circumstances, limited if any deletions or additions. Thanks! Peggie's Place regrets any an all omissions or duplications within any Peggie's Place page or program.
Report problems to pbohanon@peggiesplace.com.

Copyright 1996-2016 by Peggie C. Bohanon, Springfield, MO. - pbohanon@peggiesplace.com. - All rights reserved.