Where in the world am I??
A Peggie tip for lost lambs: Please stroll down to access page!


See "Credits" on a laptop computer, please, to access current important credit info.

+ + + + + + +

Seasonal features:
Valentine Love Letters from Peggie's Place. . . - by Peggie
"'Twas the Night before Easter" - an EASTER feature

+ + + + + + +

Digital music control (no longer automatic) . . . . . . Please toggle off/on as desired.

HOME . . . A Site Map of Peggie's Place! . . .
16 Resource Rooms . . . Holidays . . . Humor and Inspiration . . . Devotionals . . . Virtual Chocolate Shop
Peggie's on Twitter . . . Peggie's on Facebook . . . Peggie's blog, "Fun 'n Faith for the Soul" is no longer available.
Kids/families . . . . . Teens/students . . . . Women . . . . Men . . . . Seniors . . . . Spanish resources . . . . Internationals
My Indescribable, Personal Christ . . . Spiritual Help: The Emergency Room . . . KingdomQuest: Discover the Key to Life


Credit for digital music: "Come Fill My Heart" by Elton Smith, Larry Holder and Steve Israel/Songs of Praise)

It's Time for Tickles 'n Truth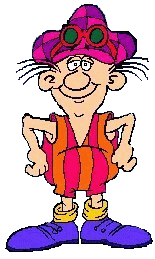 A Fun, Faith 'n Funny Bone Feature

A Daily Dose of Rib-Splitting Fun and Body-building Faith at Peggie's Place!
"A merry heart doeth good like a medicine... (Proverbs 17:22)."
"Funny Bone Faith" sees humor--AND faith--in the tough times and with God's help, smiles through tears as it triumphs in a Lord who brings joy and laughter to our lives--daily! Enjoy the fun and inspiration--and strengthen YOUR "Funny Bone Faith" right here--today!

NOTE: Humor pieces are meant to be funny. No offense is meant with regard to age, sex, race, religion, occupation or any other topic. It is simply a way of laughing at ourselves, so please just laugh along with us!
Miss a day or two?
Visit Tickles 'n Truth Archives to catch up!

Today's Tickles!
"...And That Was GOOD!"


Were you a kid in the Fifties or earlier? Everybody makes fun of our childhood! Comedians joke. Grandkids snicker. Twenty-somethings shudder and say "Eeeew!" But was our childhood really all that bad?

Judge for yourself:

In 1953:

The US population was less than 150 million ... Yet you knew more people then, and knew them better ...And that was good.

The average annual salary was under $3,000 ... Yet our parents could put some of it away for a rainy day and still live a decent life ...And that was good.

A loaf of bread cost about 15 cents ... But it was safe for a five-year-old to skate to the store and buy one ...And that was good.

Prime-time meant I Love Lucy, Ozzie and Harriett, and Lassie ... So nobody'd ever heard of ratings or filters ... And that was good.

We didn't have air-conditioning ... So the windows stayed up and half a dozen mothers ran outside when you fell off your bike ...And that was good.

Your teacher was either Miss Matthews or Mrs. Logan or Mr. Adkins...But not Ms Becky or Mr. Dan ... And that was good.

The only hazardous material you knew about ... Was a patch of grassburrs around the light pole at the corner ... And that was good.

Most families needed only one job ... Meaning Mom was home when school let out ...And that was good.

You loved to climb into a fresh bed ... Because sheets were dried on the clothesline ...And that was good.

People generally lived in the same hometown with their relatives ...So "child care" meant grandparents or aunts and uncles ...And that was good.

TV was in black-and-white ... But all outdoors was in glorious color... And that was certainly good.

Your Dad knew how to adjust everybody's carburetor ... And the Dad next door knew how to adjust all the TV knobs ... And that was very good.

Your grandma grew snap beans in the back yard ... And chickens behind the garage ... And that was definitely good.

And just when you were about to do something really bad ... Chances were you'd run into your Dad's high school coach ... Or the nosy old lady from up the street ... Or your little sister's piano teacher ...Or somebody from church ... ALL of whom knew your parents' phone number...and YOUR first name....and even that was good.

--author unknown; found circulating in email.





"I Believe"

I believe in Miracles and dreams that will come true,
And I believe in happiness And friendship, through and through
I believe that when you cry your tears are not in vain,
And when you're sad and lonely someone knows that you're in pain.

I believe that when we laugh a sparkle starts to shine,
And before you know these sparks will spread
From more hearts than just mine.
I believe the gifts you have are there for you to share
And when you give them from the heart, the whole world knows you care.

I believe that if you give, even just to one,
That gift will grow in magnitude before the day is done.
I believe that comfort comes from giving part of me,
And if I share with others, there's more for all so see.
I believe that love is still the greatest gift of all,
And when it's given from the heart, Love will conquer all.

-- Author Unknown --Selected from EMail Ministry newsletter.





Inspiration, News, Devotionals, Humor & More to Start Your Day!





My Pastor's Message of the Day--Updated each weekday!
Introducing Pastor David Watson, Central Assembly, Springfield, Missouri





Feel like pokin' around Peggie's Place?
START HERE or skip straight to the ROOMS!.
Have fun--and should you get lost, scroll to the end of a page for a directory.

The Devotional Buffet--for over 500 archived devos at Peggie's Place!

+ + + + + + +

For more humor, visit The Fun Room at Peggie's Place!
For more inspiration, visit The Prayer 'n Praise Room at Peggie's Place!


For more daily humor:
Reverend Fun--A fun Christian cartoon of the day!
Pastor Tim's Clean Laugh List--a daily email humor list






Peggie's blog, "Fun 'n Faith for the Soul" is no longer available.
F O O T E R
See Search Engine Submission - AddMe

Peggie's Place is a personal ministry website
and has been a member ministry of Gospel.com, a community of online ministries. In limbo at present.

See copyrights on all articles. If missing, please let me know: pbohanon@peggiesplace.com
I willl correct or delete with your permission.
I regret any omission and error and wish to correct it. Also, my mobile phone has been deleted from the public web site.

Also, my mobile phone is private and should not be considered a part of my public web site.

See "Credits" on a laptop computer, please, to access current important credit info.

See Credits at Peggie's Place for further information. . . . See Privacy Statement at Peggie's Place! . . .
Peggie's Personal Statement of Faith . . . The Peggie's Place Story & a Mission Statement

Celebrating God's goodness . . . . . . 16 million and counting!
Note: Counter keeps a running total of "hits" (which include images and people "hitting" any page or pages),
erroneously identified by me as "page views" for the entire site.
--It jogs around the world and around the clock--to find YOU!
This Christian home has been visited a zillion times since December 26, 1995!
Well, not quite, but there HAS been a houseful--and STILL room for one more--YOU!
The Christian Counter scans the entire site--and there's plenty of chocolate for everyone--so enjoy!
AddThis.com . . . Search Engine Submission - AddMe
Thanks, AddMe, for promoting Peggie's Place, including my new TWITTER page!

Most of the music playing at Peggie's Place originates from Songs of Praise.
Additional (previously named) original source for some midis: Gilberto Barreto.
Visit this great Web site to hear beautiful tunes by many talented artists. CDs are available.

5*-places to visit at Peggie's Place: Tickles 'n Truth . . . The Devotional Buffet
All the rooms at Peggie's Place!

All Scriptures on this website, including all applications, etc., are from the King James Version of The Holy Bible, public domain, unless otherwise noted.
I regret any and all errors. Please notify me so I may correct it. - pbohanon@peggiesplace.com
+ + + + +
Please note that while I strongly adhere to major tenets of the evangelical Christian faith, I may not personally agree with every specific doctrinal belief set forth in other Christian pages.
A safety tip: Internet links and material may include other links and/or material which do not reflect my views or yours, Christian or otherwise. Please choose wisely and use with discretion! And if you find an ugly spider hiding in a dark corner, you may smash it with a broom--I hate offensive stuff too!
Graphics: If your credit does not appear on any individual page, I regret the oversight; please see Credits at Peggie's Place for info,
or email me: pbohanon@peggiesplace.com so I may properly give credit or delete the graphic, as desired.
--Many quote credits in this series: Mikey's Funnies and/or Walking with Jesus Ministries, unless otherwise sourced or not given.
--I have used the symbol - ;-) - in emails, on any social media page, possibly my website and blog, etc; if this is incorrect, sorry for the oversight. Please notify me at pbohanon@peggiesplace.com and I will desist from using it if necessary. Sorry for tthe oversight if it is a copyright problem, etc.
Should you have source information (original or other) for any quote, photo, graphic or article copyrighted and/or not properly used, credited, "unknown," or from which I should obtain permission, or should linking be inappropriate/non-permissible/inaccurate,including Tickles 'n Truth articles and graphics, please notify me so I may appropriately resolve the issue.
Please be sure you always are seeing the most recent links to my page by accessing my current Web site, peggiesplace.com, as content of many pages have changed since their original creation and use, whether on Facebook, Twitter, Wordpress, etc.
Disclaimer: I am not a psychologist or certified counselor or doctor. This personal site is merely a place for spiritual encouragement and help in the practical living of Christian life.
This footer applies to the entire site and every page of this site, should a page or two have been missed in including this footer at the end of said page.
Please forgive any and all infraction/intrusions, inaccuracies of the law; anything I have missed or forgotten, any technical difficulty and if so, write pbohanon@peggiesplace.com to let me know and inform me how to correct it properly in accordance with the law. As well, if I owe any amounts of money for services or items, I am sorry; please bill me at the same address. This includes my personal mobile phone as well as laptop computer.
See copyrights on all articles. If missing, please let me know: pbohanon@peggiesplace.com
I willl correct or delete with your permission.
I regret any omission and error and wish to correct it. Also, my mobile phone is private and should not be considered a part of my public web site.
This Peggie's Place footer applies to entire site, and includes the Fun 'n Faith blog, an extension of the Peggie's Place ministry as well as previously titled "Fun 'n Faith Friday" and "Fun 'n Faith newsletter and any mobile application." Sorry, but email subscriptions have been canceled.
Report problems to pbohanon@peggiesplace.com.

Copyright 1996-2015 by Peggie C. Bohanon, Springfield, MO. All rights reserved.