Where in the world am I??
A Peggie tip for lost lambs: Please stroll down to access page!



Important note: Do not totally rely on any mobile information.
See "Credits" on a laptop computer, please, to access current important credit info.
Web address: http://www.peggiesplace.com
Also, my mobile phone is private and should not be considered a part of my public web site.
For any reference, use "mobile phone" not "iphone" with missing trademark.
Feature poem by Peggie: "Angels, a Cross and a Caring God!"
"'Twas the Night before Easter" - an EASTER feature

Peggie's blog, "Fun 'n Faith for the Soul" is no longer available.

Peggie's on Twitter . . . Peggie's also on Facebook( . . . Fun 'n Faith links on Peggie's Place

HOME . . . A Site Map of Peggie's Place! . . . 16 Resource Rooms . . .
Holidays . . . Humor and Inspiration . . . Devotionals . . . Virtual Chocolate Shop

Kids/families . . . . . Teens/students . . . . Women . . . . Men . . . . Seniors . . . . Spanish resources . . . . Internationals
My Indescribable, Personal Christ . . . Spiritual Help: The Emergency Room . . . KingdomQuest: Discover the Key to Life
Please note: All music no longer plays automatically. Turn on manually to play.

Summer Saints see fun--AND faith--in the sun - and in the shadows - and with God's help, smiles through tears and joy as they triumph in a Lord who brings joy and laughter to our lives--daily--all summer long! Enjoy the fun and inspiration links--and join the Summer Saints Fun 'n Faith Club right here--right now - a Happy Summer to all!

Red Cross Summer Safety Tips . . . Sunscreen and Summer Fun Safety



Fun in the Sun!

The Fun Room at Peggie's Place . . . Family Fun . . . Sudoku and other game sites
See Tickles 'n Truth archives for a collection of fun 'n faith humor links this summer.
See for more humor & inspiration.

Take a JULY Break - summer time and picnic recipe Web links
Take a Virtual Vacation! . . .Let's Go Traveling!

Especially for kids and families
Summer for Kids: Arts & Crafts
Kids Domain: Summer Sports . . . Swimming Safety for Kids
Summer Fun Coloring Pages . . . FamilyFun: Summer
Kids Domain: Holiday Fun/summer . . . Summer Fun for Kids . . . Summer Fun Activities for Kids

Tourcaster: Listen to the world in audio!
Top USA Vacation Spots
Take a Tour of Washington, D.C.
Seven "Daze" in San Diego!
Travel Destinations: Vacation Spots . . . Vacation Places

Go jump in the Ocean!
Top Beach Vacation Spots in the World
New Jersey Shore Guide . . . Travel Photo Gallery - Beaches

Enjoy pods, tubes and tunes at The Digital Den
Tour Museums and Zoos! . . . Disney Theme Parks
Enjoy Sports at Peggie's Place! - includes baseball links
Read a good book! . . . Christian Fiction Writers: A Selected List





Food for the Famished!
The Virtual Chocolate Shop
Peggie's Kitchen . . . Kitchens worldwide
Busy Cooks: Summer Recipes & Menus
Quick and Easy Summer Meals - MiceChat
Easy Recipes Quick Tips for Summer Meals
Taste of Home Grilling Recipes
Quick 'n Easy Summer Cooking
Ultra Easy Summer Desserts
Cool Summer Food Recipes & Cooking Info

Freedom 'n Food for July 4 and Labor Day!
Fourth of July . . . Fourth of July devos
Picnic on the Grounds!
(Come to the Labor Day picnic on the grounds--there's no food here...YET!)





Faith in the Son!
Panic on the Sea . . . Sand, Surf 'n the Sea!--a summer devotional!
Late-Breaking Waves...the Word and the Sea! . . . Beyond the Ocean
SONshine at the SEAshore! . . . Oceans of Love . . . A Visit to San Diego's Ocean

Picnic/holiday-related devos by Peggie:
Bzzzz!--more BUGS!!
Life...and the Backyard Picnic
Happy LABOR Day!--a strange twist to Labor Day!


Bible Bytes and Chocolate Chews - daily devos
The Devotional Buffet at Peggie's Place!--over 500 devos to encourage and inspire!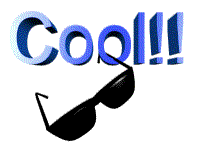 Christian Web Classics for a Cool Fun 'n Faith Summer
Peggie's Faith
Life Questions - Discover the Answer
The Pentecostal Evangel - updated weekly.
Gospel.com. . . Think Christian Blog
CleanLaugh and More with Pastor Tim . . . Mikey's Funnies

Christianity Today . . . The Christian Post
ASSIST News Service . . . Bible Gateway
ChristianWebSite . . . Skywriting.net - Inspiration, poems, stories, humor & more



Note: pic11.gif graphic of laughing man--unknown source, collected years ago.
If you are the owner or know the owner, please email me at pbohanon@peggiesplace.com
so I may give proper credit or delete, if desired. Sorry for the oversight.
Sunshine smile line and "cool" sunglasses: unknown sources. Please notify me at above address should you have information so I may credit the sources. Also, art source for the fun-figure graphic (pic11.gif) on all TNT pages: unknown. Please notify me should you have information so I may credit the sources. Sorry for the oversight.
Peggie's blog, "Fun 'n Faith for the Soul" is no longer available.
F O O T E R
See Search Engine Submission - AddMe

Peggie's Place is a personal ministry website
and has been a member ministry of Gospel.com, a community of online ministries. In limbo at present.

See copyrights on all articles. If missing, please let me know at pbohanon@peggiesplace.com, so I may add it with your permission.

See Credits at Peggie's Place for further information. . . . See Privacy Statement at Peggie's Place! . . .
Peggie's Personal Statement of Faith . . . The Peggie's Place Story & a Mission Statement

Celebrating God's goodness . . . . . . 16 million and counting!
Note: Counter keeps a running total of "hits" (which include images and people "hitting" any page or pages),
erroneously identified by me as "page views" for the entire site.
--It jogs around the world and around the clock--to find YOU!
This Christian home has been visited a zillion times since December 26, 1995!
Well, not quite, but there HAS been a houseful--and STILL room for one more--YOU!
The Christian Counter scans the entire site--and there's plenty of chocolate for everyone--so enjoy!
AddThis.com . . . Search Engine Submission - AddMe
Thanks, AddMe, for promoting Peggie's Place, including my new TWITTER page!

Most of the music playing at Peggie's Place originates from Songs of Praise.
Additional (previously named) original source for some midis: Gilberto Barreto.
Visit this great Web site to hear beautiful tunes by many talented artists. CDs are available.

5*-places to visit at Peggie's Place: Tickles 'n Truth . . . The Devotional Buffet
All the rooms at Peggie's Place!

All Scriptures on this website, including all applications, etc., are from the King James Version of The Holy Bible, public domain, unless otherwise noted.
I regret any and all errors. Please notify me so I may correct it. - pbohanon@peggiesplace.com
+ + + + +
Please note that while I strongly adhere to major tenets of the evangelical Christian faith, I may not personally agree with every specific doctrinal belief set forth in other Christian pages.
A safety tip: Internet links and material may include other links and/or material which do not reflect my views or yours, Christian or otherwise. Please choose wisely and use with discretion! And if you find an ugly spider hiding in a dark corner, you may smash it with a broom--I hate offensive stuff too!
Graphics: If your credit does not appear on any individual page, I regret the oversight; please see Credits at Peggie's Place for info,
or email me: pbohanon@peggiesplace.com so I may properly give credit or delete the graphic, as desired.
--Many quote credits in this series: Mikey's Funnies and/or Walking with Jesus Ministries, unless otherwise sourced or not given.
--I have used the symbol - ;-) - in emails, on any social media page, possibly my website and blog, etc; if this is incorrect, sorry for the oversight. Please notify me at pbohanon@peggiesplace.com and I will desist from using it if necessary. Sorry for tthe oversight if it is a copyright problem, etc.
Should you have source information (original or other) for any quote, photo, graphic or article copyrighted and/or not properly used, credited, "unknown," or from which I should obtain permission, or should linking be inappropriate/non-permissible/inaccurate,including Tickles 'n Truth articles and graphics, please notify me so I may appropriately resolve the issue.
Please be sure you always are seeing the most recent links to my page by accessing my current Web site, peggiesplace.com, as content of many pages have changed since their original creation and use, whether on Facebook, Twitter, Wordpress, etc.
Disclaimer: I am not a psychologist or certified counselor or doctor. This personal site is merely a place for spiritual encouragement and help in the practical living of Christian life.
This footer applies to the entire site and every page of this site, should a page or two have been missed in including this footer at the end of said page.
Please forgive any and all infraction/intrusions, inaccuracies of the law; anything I have missed or forgotten, any technical difficulty and if so, write pbohanon@peggiesplace.com to let me know and inform me how to correct it properly in accordance with the law. As well, if I owe any amounts of money for services or items, I am sorry; please bill me at the same address. This includes my personal mobile phone as well as laptop computer.
See copyrights on all articles. If missing, please let me know: pbohanon@peggiesplace.com
I willl correct or delete with your permission.
I regret any omission and error and wish to correct it. Also, my mobile phone is private and should not be considered a part of my public web site. For any reference, use "mobile phone" not "iphone" missing its trademark.
This Peggie's Place footer applies to entire site, and includes the Fun 'n Faith blog, an extension of the Peggie's Place ministry as well as previously titled "Fun 'n Faith Friday" and "Fun 'n Faith newsletter and any mobile application." Sorry, but email subscriptions have been canceled.
Report problems to pbohanon@peggiesplace.com.

Copyright 1996-2014 by Peggie C. Bohanon, Springfield, MO. All rights reserved.